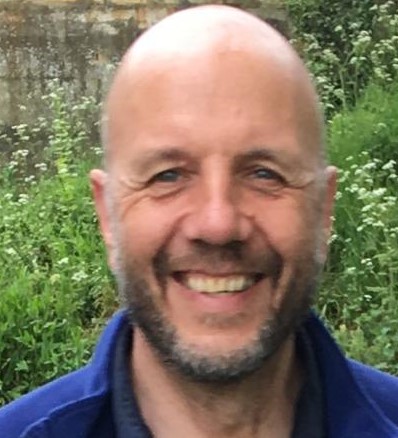 We are a team joined by a mutual enthusiasm to make the Humaniversity Aum Meditation happen in London. As a team, we use the Aum to
discover and deepen the bond of friendship, love and humour between us. We want to share the gift of the Aum with as many people
as possible.
Prabuddho has completed the 4-year Humaniversity Therapist Training, regularly leads Osho Meditation and other workshops in London and has been
on the path of personal growth for over 40 years.
"In particular I love theatre improvisation and meditation and anything which involves people connecting.
I love the Aum because it gets rid of misery, frustration and tension faster than anything I have come across.
It brings people together in a fun way"

Prabuddho also holds an MA in Maths from Oxford University and currently works as a Maths teacher